According to the analysis by the experts, there will be 4.9 billion dead people on Facebook by 2100. And by 2065, there will be more dead accounts than alive ones on WeChat. What would happen to all the texts, messages, photos and videos in the accounts after the users have passed away? Who has the right to access the account? Who could download or inherit all of those memories which might be valuable to the loved ones? The concept of "digital inheritance" has created before most of us even know what it is about.
The British psychologist and writer Elaine Kasket's new book All the Ghosts in the Machine: Illusions of Immortality in the Machine tells readers how to think through the issue by her own personal stories and dozens of incredible interviews with netizens and experts in tech and law field. The book also gives practical suggestions to readers where to start and what to do to handle their own digital assets.
Yitiao interviewed Elaine Kasket in London via Skype, asked her a few questions about her book, and comments on the Chinese netizens' stories. Here is the story: Digital Heritage: Stories and Discussion.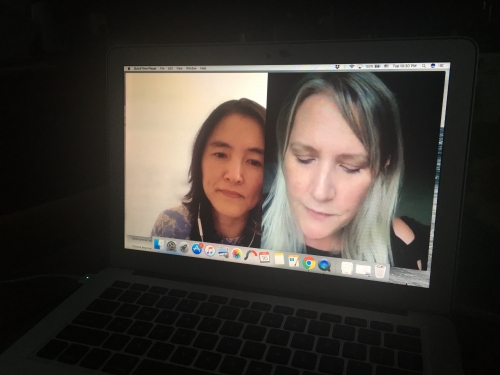 Photo by Yin Zi